Whoop is a fitness device specially designed to help you take your fitness to the next level, improve your fitness and health habits, improve your exercise performance, and get better sleep. It's mostly favored by the CrossFit community and professional athletes.
A key question is – can you use Whoop without membership? In this post, we'll answer this question and cover everything you need to know about Whoop membership.
Can I Use Whoop Without Membership?
No, you cannot use Whoop 4.0 without a membership. Without an active membership, the strap is worthless. You need to commit to a monthly subscription of $30 or choose the 12-month or 24-month plan. However, once you become a member, you receive the Whoop Strap 4.0 free of charge.
Table of Contents
What do you get with Whoop Membership?
The Whoop is a unique wearable compared to other fitness trackers because you have to be a member to access the services. So you can't make a one-time purchase to use it. To become a member, you must be willing to commit to a monthly subscription of $30, and you will get a band (the WHOOP Strap 4.0) and the tracker at no extra cost. However, if you want specific or extra bands, you will have to pay more.
The membership also includes access to the Whoop app that's compatible with desktop, iOS, and Android. You also get access to analytics across recovery, strain, and sleep, and a community of the most competitive high performers.
Whoop Membership Cost
Whoop membership costs from as low as $16.63/month to as high as $30/month – depending on the plan you choose. The membership gives you access to the newest features and latest analytics straight into your mobile app.
There are three Whoop membership plans: monthly, annual, and 24-month plans. For the monthly plan, you pay $30 per month (with a 12-month commitment), for the annual membership plan, you'll be required to pay $239 upfront (that translates to $19.92 per month). With the 24-month membership plan, you pay $399 upfront (this translates to $16.63 per month).
The Whoop membership comes with a free Whoop 4.0 strap and access to the Whoop App, giving you personalized data insights and weekly, monthly, and yearly performance reports.
For the monthly subscription, you have to pay until the end of the commitment period even if you cancel your Whoop membership. However, you can keep the tracker, but it won't function.
Monthly membership plan: $30 per month (12 months minimum)
Annual membership plan: $239 upfront (translates to $19.92/month)
24-month membership plan: $399 upfront (translates to $16.63/month)
Is there a Whoop Lifetime Membership?
Yes, there's a Whoop Lifetime membership. However, it's only limited to the founding members who pay a $399 one-time payment. So, it is safe to say that there doesn't exist a Whoop lifetime membership!
Is it Worth Getting a Whoop Membership?
Getting a membership is a great way to improve your daily performance and monitor your health via data insights. With a Whoop membership, you will have access to the greatest and latest health and fitness technology as long as you're an active member.
The Whoop membership helps you to acquire a new device once there's an upgrade, so you won't spend your money. Additionally, you will enjoy new features anytime they are added to the Whoop app.
How Do I Purchase Whoop Membership?
Purchasing a Whoop membership is quite easy. Here's how to purchase the membership:
Create your Whoop account by filling in your Email and password.
Enter the shipping address
Choose a shipping method
Finally, choose a payment method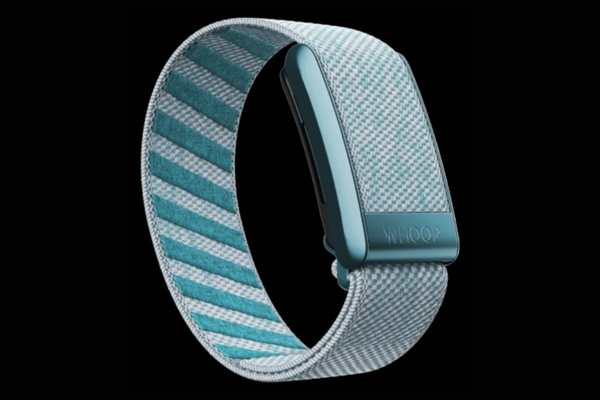 Whoop Band Cost
The Whoop band is free. You just join Whoop (for as low as $30) and you'll get the new Whoop 4.0 free with your Whoop membership.
However, the Whoop band cost might change depending on the following:
If you want personalized engravings on the band, you will have to pay an additional $25.
If you need an extra band (of a different color), you will have to pay between $49 and $99 extra – depending on the color.
If you want to make Whoop your Way! You can choose the material, choose band color, clasp color ($6-$30 extra), hook color ($2-$10 extra), and Fast Link color ($2-$10 extra).
Whoop Alternatives that Work Without Membership
If you're looking for alternatives to Whoop that don't require a membership, there are several options available. These alternatives provide similar features and functionality without the need for ongoing subscriptions.
Here are a few options:
Fitbit: While Fitbit does offer a premium membership for advanced features, you can still use the basic tracking features without a membership.
Garmin: While Garmin, GPS-enabled smartwatches and fitness trackers, does offer premium features through Garmin Connect, the basic tracking functions require no membership.
Xiaomi Mi Band: Xiaomi Mi Band offers step tracking, heart rate monitoring, sleep tracking, and notifications. It connects to your smartphone via Bluetooth and does not require a paid membership for basic functionality.
Samsung Galaxy Fit: Samsung Galaxy Fit integrates well with Samsung smartphones and does not require membership for basic tracking features.
Amazfit Bip: Amazfit Bip is an affordable smartwatch that tracks your heart rate, sleep, and activities. It offers long battery life and basic fitness tracking features without the need for a membership.
The above alternatives provide solid fitness tracking capabilities without the ongoing membership costs associated with Whoop.
FAQs
Can I Be Rewarded For Referring Someone to Whoop?
Absolutely! Whoop has a referral program in its app. If you refer a person to Whoop, you get a free month of membership.
Is it Possible to Lower my Monthly Payment Cost?
If you want to lower the cost of your monthly plan, you can select the 12 and 18-month plans. This will reduce your cost to $24 and $18, respectively.
How Much Data Can the Whoop Band Store?
The Whoop band can store data for up to 3 days before it starts overwriting the oldest entries. However, once the Whoop is connected to your smartphone; it transfers all the data to the app, which then sends it to the cloud.
Is Whoop a monthly membership?
Yes, WHOOP is a monthly membership that offers three types of memberships: Monthly at $30/month (with a 12-month commitment), 12 months upfront ($239 prepaid upfront), and 24 months upfront ($ 399 prepaid upfront).
The monthly membership plan requires a commitment of 12 months and costs $30 to begin (for the first month of the 12-month membership). After that, you are automatically charged $30 per month for the remaining 11 months.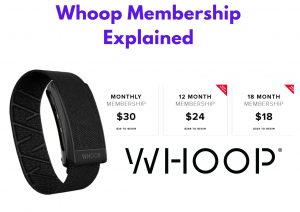 Conclusion
It is important to note that using Whoop without a subscription is not possible. Whoop's subscription model is designed to provide you with access to a wide range of features, personalized insights, and continuous updates that enhance your fitness tracking experience.