The Whoop 4.0 is one of the top-rated trackers, – tracking sleep, strain, and recovery. But are there other fitness trackers that can be used as Whoop substitutes?
Yes, there are quite a number of Whoop 4.0 alternatives in the market. From my experience, the Whoop substitutes offer similar features and functionalities.
In this post, I will explore some of the best Whoop alternatives that offer similar features and functionality at a lower price point and additional features.
What is Whoop 4.0?
Whoop 4.0 tracks workout intensity, sleep, and how your body recovers from the workouts and offers advice on how to improve in those areas.
This tracker depends on the heart rate, HRV, and other metrics to assess workout strain, sleep quality, and recovery.
Whoop 4.0 Features at a Glance:
Advanced algorithms for accurate heart rate measurements
Measures blood oxygen levels (SP02)
Any-Wear™ technology
Waterproof up to 10 meters
5-day battery life
Tracks fitness, sleep, and health data
Personalized recommendations and coaching feedback
Skin temperature tracking
No screen so no distractions
What Does Whoop Do?
Sleep
The Whoop's sleep tracker functions by analyzing how long you sleep, how restful your sleep is, and the sleep stages. The app comes with a "Sleep Coach" that guides you on the number of hours you should sleep based on how you want to train and feel the following day. It gives recommendations based on your previous sleep patterns.
The sleep data is displayed as a percentage of what you need to achieve at the optimal level. Additionally, the app gives sleep suggestions depending on your training load, usual sleep schedule, and recovery on earlier days.
Fitness
The Whoop comes in handy for those who want to track workouts and athletic performance. This wearable picks your workouts on its own and measures your heart rate continuously. After every workout, you can fill out how the workouts went if there were any injuries, and how you felt.
However, the Whoop doesn't track your route via GPS, but it will process data when you're cycling, running, or walking.
Strain
During a workout, the energy you use can show you how challenging your workouts are and how your body responds to work, stress, and travel. Whoop recommends that the amount of strain you experience each day should be directly related to how the body recovered the previous night.
Recovery
Whoop is designed to notify you when your RHR, HRV, or sleep quality is declining, showing you that you need a rest or train immensely. It shows your recovery score daily, based on how well you slept, other metrics like resting heart rate and HRV, and the activities you did the previous day.
The recovery percentage number is either red (meaning your sleep, heart rate, and other metrics shows your body is still recovering), yellow (which means you've recovered but not enough to train deeply), or green (which means you can start intense training).
Related: Apple Watch vs Whoop
Best Whoop Alternatives / Competitors 2023
Here are some great Whoop competitors and how they compare to Whoop 4.0.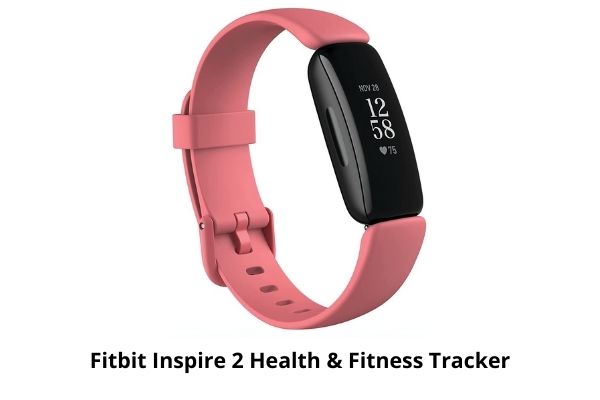 If you're looking to start tracking your sleep and activities without spending a fortune, go for the Fitbit Inspire 2. This Whoop alternative tracks your heart rate around the clock and effectively monitors your heart and breathing rate viability when you sleep. This is a great option if you're starting your fitness journey and operating on a budget. This device has 20 exercise shortcuts that you can choose from, and you can track your outdoor workouts with your phone's GPS.
Pros
Slim design
Long-lasting battery
Tracks sleeping respiration and HRV
Cons
No built-in GPS
It lacks a color display
This smartwatch comes with 11 sports modes and provides accurate and complete tracking of your activities. It has an advanced heart rate sensor that monitors your heart rate automatically after every 5 minutes.
With this Whoop band alternative, you can easily track your sleep and get data well you slept and the duration of light sleep, deep sleep, and awake time. Additionally, its VeryFitPro app is compatible with most Android and iOS phones.
Pros
24/7 heart rate monitor and sleep tracker
Long-lasting battery
IP68 waterproof.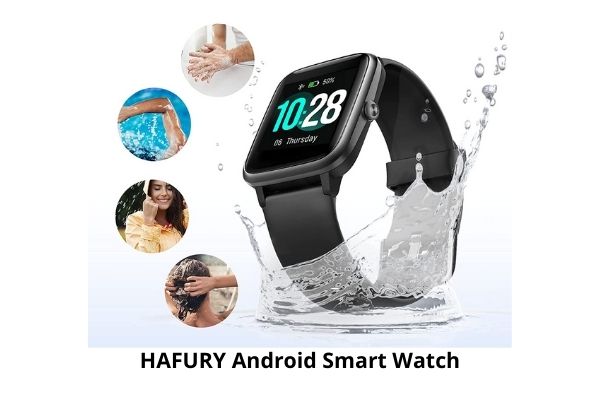 If you're looking for a smartwatch that offers 24/7 heart rate monitoring, this is a good bet. The HAFURY Smart Watch offers accurate data on average distance, heart rate, steps, and calories burned.
Similar to Whoop, this watch automatically analyzes your sleep and gives data on light sleep, deep sleep, and awake time. Additionally, it has 9 exercise modes that give you daily health analysis and improvement data.
Pros
Long-lasting battery
Waterproof
Easy to use
Several exercise modes
Cons
It may fail to record some steps
This alternative to the Whoop band is designed to monitor the quality of your sleep and daily naps and help you adjust your sleep habits. It's equipped with sensors that monitor your heart rate and a high heart rate warning. With this device, you can easily check your stress level and learn how to control it.
Pros
15 days battery life
Blood oxygen saturation
Compatible with Alexa
Cons
The app isn't easy to navigate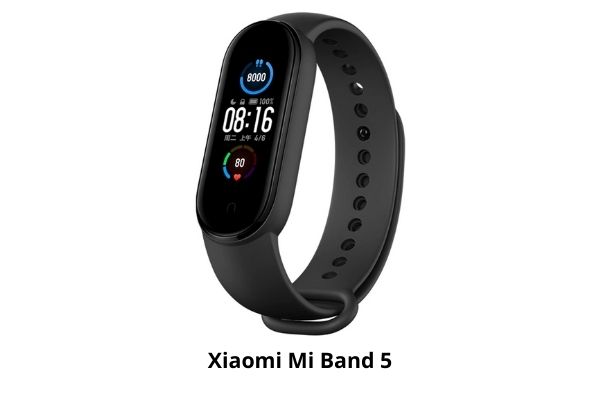 The Xiaomi Mi Band 5 comes with 11 professional sports modes that allow you to train on various workouts daily. It has 24-hour smart sleep monitoring that makes your sleep very simple and gives suggestions on how to improve your sleep. It's also equipped with blood pressure monitoring and breathing training that allows you to relax effectively.
Pros
Accurate activity tracking
Affordable
Great watch interface
Cons
The heart rate monitor is defective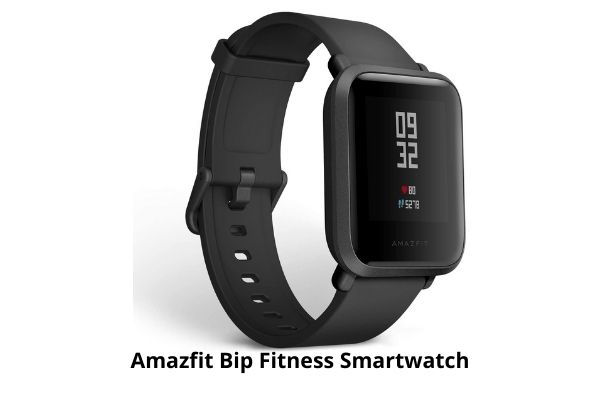 This smartwatch is a great daily companion designed to keep you updated on daily calories, steps, and distance tracked. It has a sports tracking mode that gives detailed GPS maps and stats to track stride length, burned calories, and heart rate zone, among others. It also provides detailed sleep data like light and deep sleep phases.
Pros
Efficient heart rate monitoring
Built-in GPS
Multisport tracking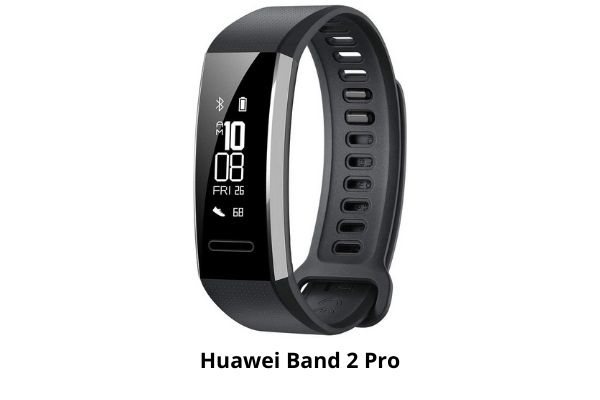 If you're looking for an effective heart rate tracker with a built-in GPS and continuous heart rate, this is a good bet. It comes with scientific sleep tracking that gives data on deep, REM, and light sleep to make your sleep meaningful.
Pros
Long-lasting battery
Built-in GPS
Water-resistant
Cons
Its durability is questionable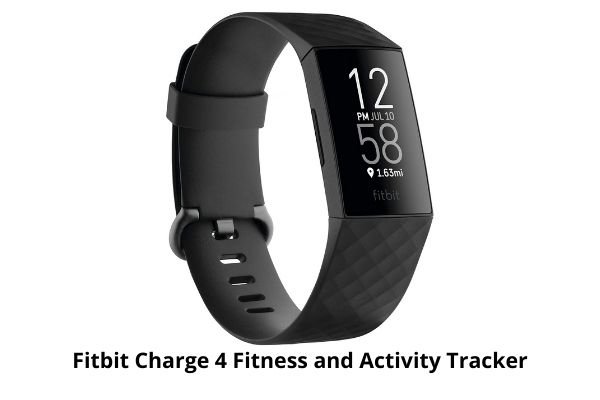 This fitness tracker allows you to use the built-in GPS to monitor your distance and pace on the screen. The Whoop equivalent has a 24/7 heart rate monitor to track the calories burned and resting heart rate. The Fitbit Charge 4 can track more than 20 goal-based workouts and is water-resistant up to 50 meters.
Pros
Built-in GPS
Water-resistant
Cons
No GPS maps on the screen
This fitness tracker can track your data with several sports modes and give you access to data like exercise duration, calories, steps, and more.
The best alternative to Whoop Band comes with an advanced heart rate sensor that gives you 24/7 heart rate monitoring. Additionally, it has an effective sleep tracker that tracks your light and deep sleep and shows your sleep quality.
Pros
Smart notifications
IP68 waterproof
Long-lasting battery
Cons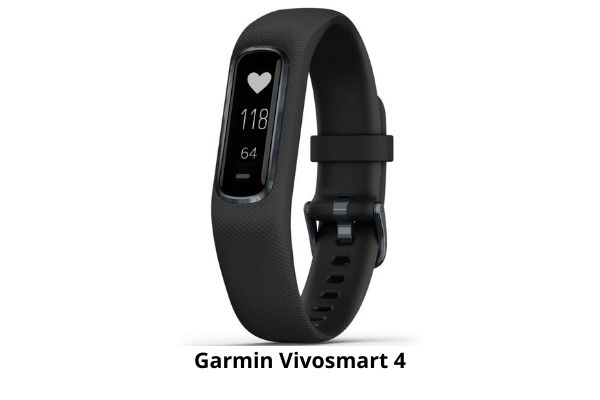 This swim-friendly and slim wearable comes with impressive fitness and wellness features to help you lead an active life. The Garmin Vivosmart 4 has dedicated activity timers and fitness and health monitoring tools that keep you updated on your progress all day long.
What's more, the Whoop strap alternative comes with advanced sleep monitors that track your sleep and break it down into light, REM, and deep sleep.
Related: Whoop vs Garmin Vivoactive 4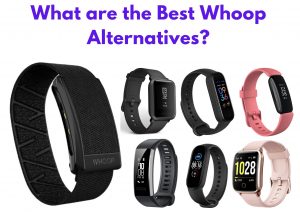 Pros
Daily fitness and wellness monitoring
Stress tracking
Compatible with smartphone's GPS
Cons
The rubber band design is terrible
Conclusion
If you feel like Whoop 4.0 is not worth your hard-earned cash or not giving you the insights you need to improve your training performance, the alternatives to Whoop reviewed above are worthy options.
Whether you are looking for a budget-friendly Whoop band competitor or a more advanced tracker with extra features, there is likely a Whoop 4.0 alternative on the above list that will suit your needs.