Welcome to our comprehensive page dedicated to Apple Pay guides and information. Whether you're a new user looking to explore the benefits of this popular digital payment solution or a seasoned Apple Pay enthusiast seeking advanced tips and tricks, you've come to the right place.
Our expertly curated content provides valuable insights, step-by-step tutorials, and up-to-date information on how to make the most out of Apple Pay.
Discover the convenience, security, and versatility of this contactless payment method as we demystify its features and guide you through its setup process.
Stay tuned for in-depth articles, FAQs, and practical advice to enhance your Apple Pay experience and simplify your everyday transactions.
Table of Contents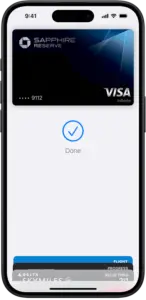 Where is Apple Pay Accepted?
Where can you use Apple Pay? Join me as I show you the myriad of possibilities this contactless payment method offers.
From your favorite local coffee shop to major retail giants, I'll uncover the widespread acceptance of Apple Pay, providing you with insights into its accessibility and how it's transforming the way we handle transactions.
Restaurants That Take Apple Pay
Stores That Take Apple Pay
Gas Stations That Take Apple Pay
Websites That Accept Apple Pay
Important Pages