Are you a proud owner of a Google Pixel smartphone and on the hunt for the perfect smartwatch to complement your device? Look no further!
In this guide, I'll dive into the world of smartwatches to help you find the best smartwatch for Google Pixel smartphones. From seamless integration and advanced features to sleek design and optimal performance, I'll explore the top contenders in the market.
Whether you're a fitness enthusiast, a tech-savvy individual, or simply want a stylish timepiece, join me as I unveil the best smartwatches tailored specifically for your Google Pixel smartphone.
Get ready to elevate your wrist game with the ultimate blend of style, functionality, and compatibility!
Table of Contents
So what is the Best Smartwatch for Google Pixel?
The best fitness watch for Google Pixel smartphone is the Google Pixel Watch by Fitbit (now owned by Google). The Google Pixel Watch, with a starting price of $349, offers a 41mm diameter and comes in stylish colors such as Matte Black, Silver, and Gold.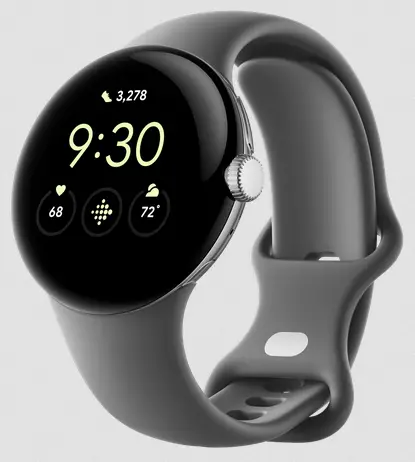 It boasts a water rating of 5 ATM, making it suitable for everyday water activities. The rated battery life is approximately 24 hours, ensuring a full day of usage.
The smartwatch offers various connectivity options including Bluetooth 5.0, Wi-Fi, NFC for contactless payments, GPS for location tracking, and optional LTE for cellular connectivity.
The watch is compatible with Android devices only and features Google Assistant for voice commands and assistance.
Additionally, the fitness tracker compatible with Google Pixel smartphone includes health sensors for heart rate monitoring, ECG functionality, and SpO2 monitoring, allowing for comprehensive health tracking.
Related: Google Pixel Watch vs. Fitbit Sense 2
Other Smart Watches for Google Pixel to Consider
Samsung Galaxy Watch (46mm, GPS, Bluetooth)
Samsung Galaxy Watch is the best unisex smartwatch in the market today. More so, it comes in two fitting sizes and three colors.
Its sleek and stylish design options make it a choice for many though this is a new feature.
The new smartwatch comes with a fitness-tracking ability. It helps you track your health by counting calorie intake.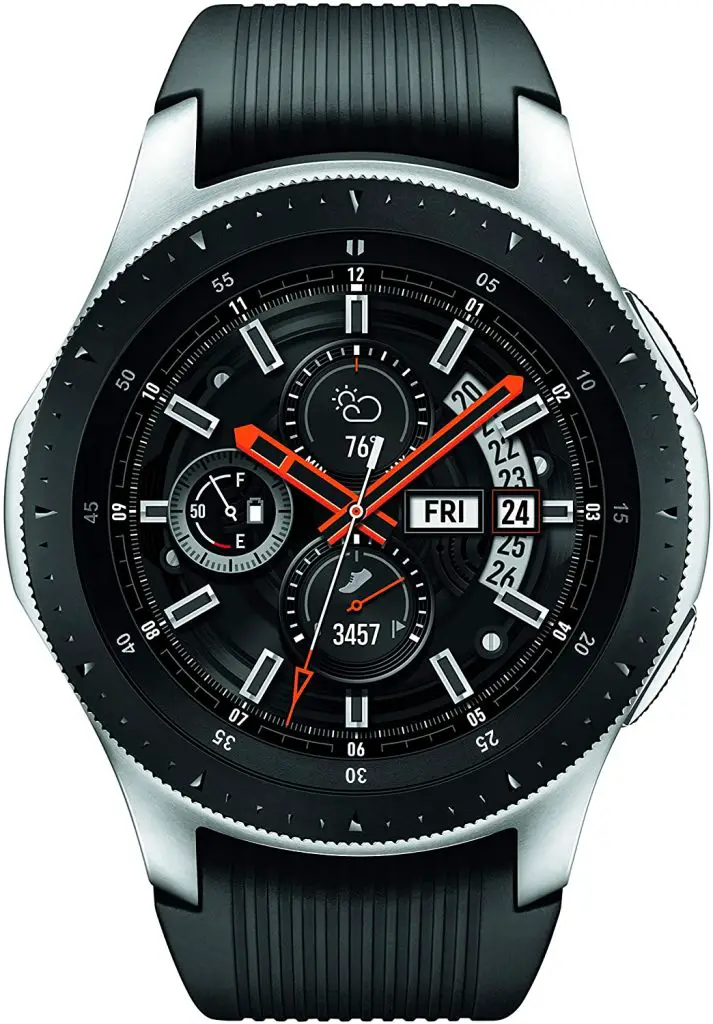 Click Here to View Current Price
Applications on this smartwatch are outdated. Other features like water resistance and compact design make it beat the competitors.
Samsung Galaxy smartwatch design is not so appealing. It does not look digital though it's at par with the offered price. Depending on the use, its battery life can last between three to six days.
Further, this smartwatch pairs through Bluetooth connection with both Android and iOS smartphones. To add on, it comes with extra straps, chargers, and one year warranty.
Features
Comes in three colors and two sizes
Longer battery life
Inbuilt health tracker
Waterproof
Advanced technology
Pros
Unisex
Excellent battery life
Fitness tracker enabled
Different colors to choose from
Extra adjustable wristbands
Cons
Its look is not appealing
Has outdated apps
Non-digital look
Related: Best Fitbit for Kids
Letsfit Smart Watch, Fitness Tracker with Heart Rate Monitor, Activity Tracker
Letsfit smartwatch is the best for fitness trainers – and persons who do regular exercise. It has all features that you may need to keep your weight in check.
It can track your calories, sleep quality, and sporting activity, making it unique. You can use it both at home and at work.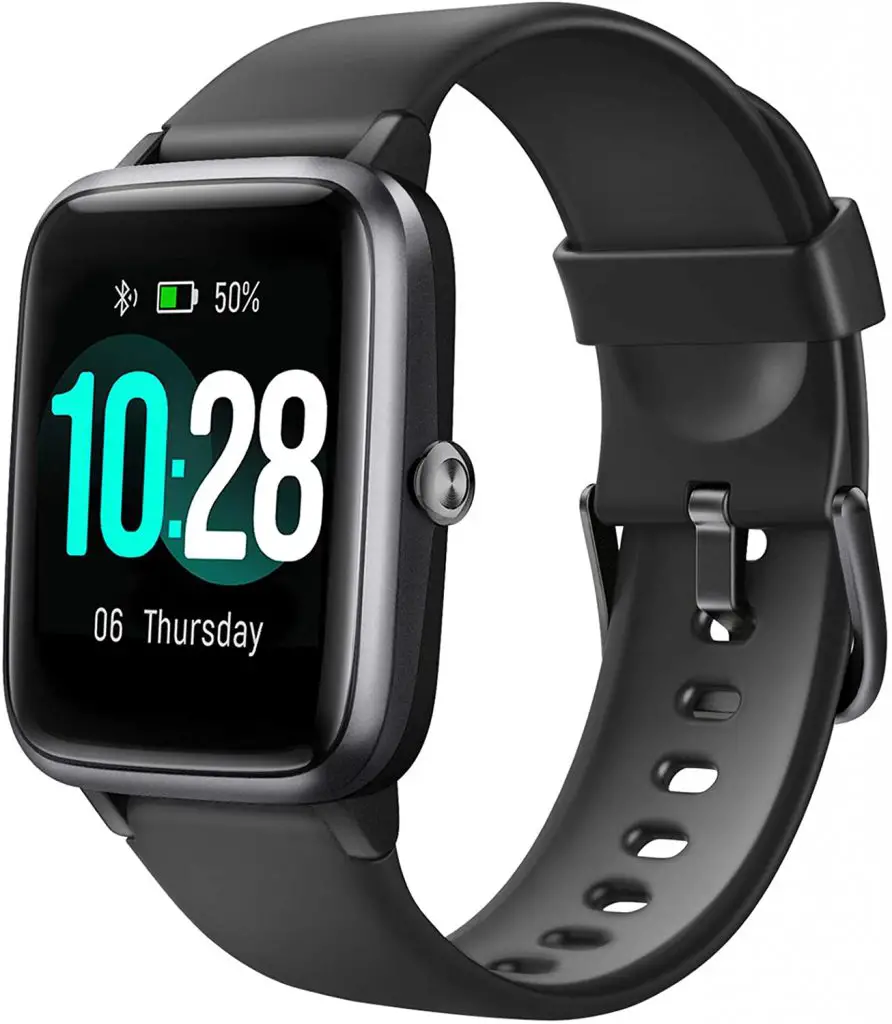 Click Here to View Current Price
Its large touchscreen display allows for easy operation and visibility. It's on this screen that your heart rate records for 24 hours, though you can deactivate it to save on battery life.
The less expensive smartwatch has a fine finish. It makes it look like an Apple smartwatch until you give it a closer and deeper look and analysis of the features.
Though cheap, the Letsfit smartwatch has a classic appearance. You can wear it on your wrist to have that basic casual look. It has a fine plastic coating finish which makes it look more attractive.
The all-rounded smartwatch comes in different colors. This makes it a favorite buy amongst its competitors.
As if that is not enough, the smartwatch is water-resistant. It saves you trouble in case you get in the water or opt to go swimming with it.
The Letsfit smartwatch has 6 color variations to choose from. Black, dark blue, pink, emerald, green, and purple.
You can read messages, and social media notifications and hang up on a call from this smartwatch on your wrist.
Though several features, you cannot match the Letsfit smartwatch with other expensive brands. smartwatch like Apple for the quality is different hence the price variation.
Features
Large touch screen
Health tracker and heart rate checker
Sleep tracker
Long battery life
Pros
Very Cheap
Compatible with Bluetooth
Easy to use
Many features
Long battery life
Variety of colors
Cons
Non-editable tracker
Not accurate
Related: Best Fitbit Alternatives
Ticwatch E most comfortable Smartwatch -Shadow
Lost or looking for directions? This GPS-inbuilt smartwatch solves your problems right from your wrist.
Following your fitness and health check can never be easier like when you use Ticwatch. It can count burnt calories, heart rate, runs, and rides.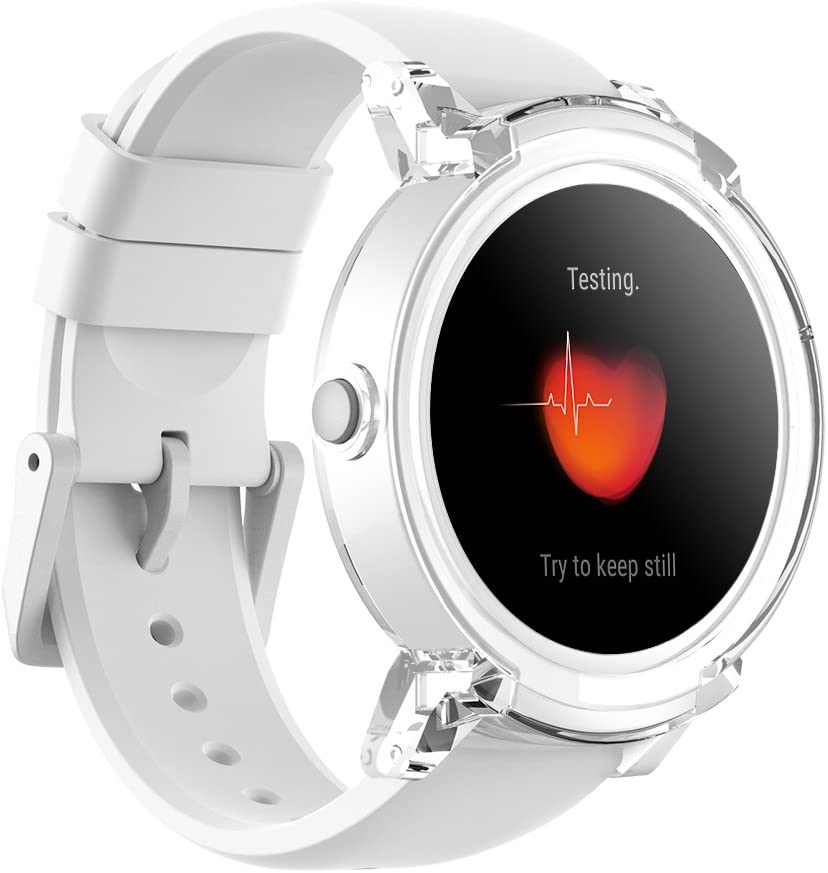 Click Here to View Current Price
Ticwatch E has a sleek look that appeals to most of its lovers. You can use Google Assistant from your wrist with this smartwatch.
This Bluetooth-enabled smartwatch is affordable. It offers all the desirable features not forgetting its long battery life span. Is that all? No. Ticwatch comes with a 12-month warranty for any quality issue.
Features
Blue tooth and GPS enabled
Compatible with Android only
Heart rate and sleep monitor
Long battery life
OLED Display
Pros
Affordable
Large screen display
Cons
Longer charging cycles
Limited compatibility
Related: Best Fitness Tracker for Crossfit
Huawei Watch GT 2018 Bluetooth SmartWatch
Huawei introduced this new device to the market not so long ago. It has gained popularity among Android phone users. Especially those who swear by the brand.
The smartwatch has a high-resolution screen. It displays your health track when set though you can rest to save on battery life.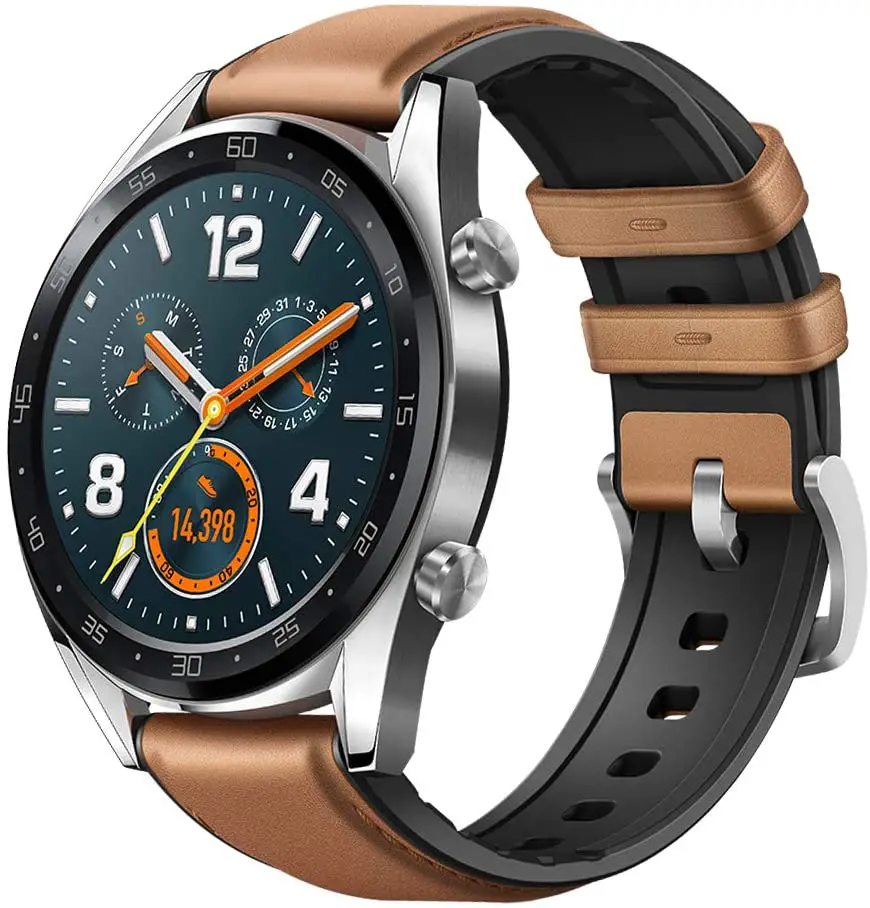 Click Here to View Current Price
The GPS-enabled smartwatch has a scratch-resistant screen. It helps when exercising in case of a fall.
The game-changer for the Huawei Watch GT is its battery life span. Lasts up to 30 days on normal use though there are variations in usage.
Huawei Watch GT 2018 is a blue tooth enabled. Has a heart rate sensor to help when exercising. This is one of the best smartwatches for common Android users.
Features
GPS, Bluetooth enabled
Superb battery life
Scratch-resistant
Heart rate monitor
Light in weight
Pros
Long battery life
Health and fitness tracker
Stylish screen
Recommended for Android users
Easy to use
Cons
Smartwatch for Google Pixel Buying Guide
A smartwatch is a unique device for every phone. It requires due diligence before making that buy.
Some phones like Apple and Samsung have smartwatches. Other models must match compatibility.
It's worth noting that smartwatches are not a "one size fits all". This means before buying, you need to consider some factors as outlined below;
Before buying, you ought to have a budget in mind. This is because smartwatches vary in price making it easier for you to buy what is within your budget.
It is also wise to make a detailed research on the qualities interested in, before making a budget.
Prior research spares you the agony of switching budgets. Making you convenient when you get to the buying process.
In some instances, you will find that the higher the price the more advanced the features are. Hence the better the quality. Though it's not obvious.
This is the ability of your smartwatch to connect to your phone. Not all phones can connect with all smartwatches.
For example, if you decide to buy an Apple smartwatch, you must own an iPhone. This is because it is the only compatible device.
Before buying, it's wise to ensure that the smartwatch that you have eyed, is compatible with the phone you have. This will save you from experiencing disappointments.
Low battery alerts are the worst messages you can get from any device especially if it gets you off-guard. You might be far from power or worse still you forgot the charger.
In any case, you need a watch that will give you the greatest battery lifespan. Some people prefer at least 12 hours of battery charge lifespan. Others prefer days of battery charge lifespan.
It all depends on your preference but the longer it serves you without a recharge, the better it is. Some smartwatches have a sim card slot and can make calls. This means it can save you when your phone goes off.
Before buying electronic devices, it's good to know more about their warranty. This is whether the manufacturer replaces the device if becomes faulty.
You should also know for how long the warranty is active, what it covers, and what it does not. Such information is necessary and will keep you informed in case of a malfunction.
This is the best function and the main reason why you need a smartwatch. The fact that it is placed on the wrist makes it the perfect notifying device.
This is because, in case of a notification, it buzzes on your hand. It's very hard for you to ignore such a buzz.
It notifies you of all alerts on your phone. This includes calls, social media notifications, emails, etc.
It's easier to read messages from your Google Pixel smartwatch than to reach out to your phone.
Most smartwatches in the market launched in the recent past, have all these features.
Related: Best Fitbit for Men
Parting Shot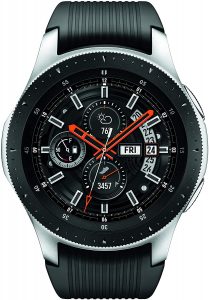 There are varieties of smartwatches for Google Pixel smartphones to choose from. Generally, they appear to have the same features. But each is unique with one or two extra features that make it beat the competitors.
Choosing the best smartwatch for Google Pixel depends on your ability to analyze its features. Match them with your phone type to see the compatibility level.
At times rating smartwatch performance with its price is a good guide. The better the quality the higher the price.
All smartwatches are good. What differentiates them is the users' tastes and preferences.