Can you text on a Smartwatch? That's a question many people are asking themselves these days.
In this post, I will give you a comprehensive answer to this question
The smartwatch is becoming increasingly more common and popular, with many different styles available, and many people have started to buy them.
Related: Best Fitbit for Men
So, can you text on a smartwatch?
The answer is a simple YES.
A smartwatch is capable of much more than receive calls, and in fact, can be used to send and receive text messages.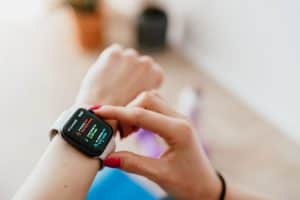 This can be done from the watch itself, or it can be paired with your smartphone phone. Even though these text messages are short, there is a way to reply with the same, or preferably more, brevity, giving you a fun and easy way to communicate with your friends and family.
Many users are stuck trying to figure out how to text on a smartwatch. Thankfully, there are a few ways to go. You can use a keyboard app on your smartwatch, or you could use one of the apps that allow you to control your smartwatch with your voice.
Related: Best Fitbit for Kids
Part 1: Offline Speech-To-Text on Android Smartwatches