If you're like most people, you probably think of your smartphone as an essential part of your day-to-day life. Not only do they keep you connected with the world around you, but they also provide a wealth of opportunities for entertainment and productivity. But what if there was another device that could help make your life even better?
Introducing the Fitbit Charge 5 – the latest and greatest fitness tracker from Fitbit. This fantastic little device not only helps track all of your activity throughout the day, but it also comes equipped with a variety of powerful apps that can help improve your overall health and wellbeing.
Table of Contents
Popular Fitbit Charge 5 Apps
Here are just a few examples:
How do I get apps on my Fitbit Charge 5?
You cannot download apps directly into your Fitbit. Instead, you download the apps through the Fitbit app on your smartphone (Android and iOS).
So, the first step is to make sure you have the Fitbit app downloaded and installed on your phone and your device setup.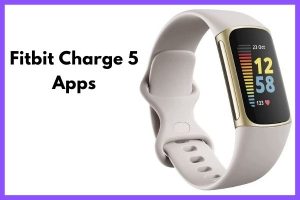 In the Fitbit app (with the Fitbit nearby), tap the 'Today' tab, tap on your profile picture, and tap your device image. Now tap on 'Gallery' then the 'Apps' tab.
Browse the available apps to find the one you want to install. Tap it to install.
Accept all the required permissions. The app should now be installed and working properly on your Fitbit.