Want to learn how to add apps to Apple Watch? You've come to the right place! In this post, I will walk you through the process of adding apps to your Apple Watch seamlessly.
Your Apple Watch is more than just a timepiece; it's a powerful gadget that can enhance your daily life.
Apple Watch, with its intuitive features and customizable apps, is a testament to this technological revolution.
Table of Contents
Getting Familiar with the Apple Watch App Store
The Apple Watch App Store serves as a dedicated marketplace tailored exclusively for Apple Watch users, offering a plethora of applications meticulously crafted to enhance the functionality and user experience of this innovative wearable device.
The store is not just a marketplace; it's a community where developers constantly push the boundaries of what's possible with wearable technology.
When you use the Apple Watch App Store, you're not merely installing apps; you're enhancing the very essence of your Apple Watch
Related: How to Delete Apps on Apple Watch
How to Add Apps to Apple Watch
Using Your iPhone to Add Apps to Your Apple Watch
Adding apps to your Apple Watch becomes a seamless task when you utilize your iPhone. Follow these step-by-step instructions to effortlessly enhance your Apple Watch with the apps you love.
The Watch app on your iPhone serves as your centralized hub for managing apps on your Apple Watch.
Here, you can easily navigate through a user-friendly interface designed to simplify the app installation process.
Open the Watch app on your iPhone to explore a world of possibilities. The interface is intuitively organized, allowing you to browse through different categories, popular apps, and personalized recommendations tailored to your preferences.
Looking for a specific app? The Watch app's search feature lets you swiftly find what you need. Simply enter the app's name or keywords, and the app store will display relevant results, making it effortless to locate and install your desired applications.
Installing apps via the Watch app is a breeze. Once you've found the app you want, tap on it to view its details. Here, you can read descriptions, check reviews, and see screenshots to ensure it meets your requirements. When you're ready, just hit the "Get" or "Download" button, and the app will automatically sync with your Apple Watch during the next update.
Installing Apps Directly on Apple Watch
Surprisingly, you can also install apps directly from your Apple Watch, enhancing its functionality while you're on the move.
Here's how you can do it with utmost simplicity:
Navigate to the App Store directly from your Apple Watch. Tap the App Store icon on your watch's home screen.
Similar to the iPhone experience, you can browse categories, view app details, and read user reviews right from your Apple Watch.
When you've found the app you want, tap "Get" or "Download," and the app will begin installing. The installation process runs seamlessly in the background, ensuring your watch remains ready for use.
Whether you prefer the convenience of your iPhone or the freedom of installing apps directly from your Apple Watch, these methods empower you to tailor your device's capabilities to match your lifestyle.
Frequently Asked Questions
Can I add apps to my Apple Watch without using my iPhone?
Yes, you can install apps directly on your Apple Watch without needing your iPhone. Simply navigate to the App Store on your watch and explore the available options.
How do I know if an app is compatible with my Apple Watch model?
Check the app description on the App Store. It will specify if the app is compatible with your specific Apple Watch model and watchOS version.
Can I rearrange the app layout on my Apple Watch?
Certainly! You can customize the app layout on your Apple Watch through the Watch app on your iPhone. Tap and hold an app icon to enter edit mode and drag apps to your preferred locations.
Is there a limit to the number of apps I can install on my Apple Watch?
Yes, there is a limit to the number of apps you can install based on your watch's storage capacity. It's advisable to manage your apps and remove unused ones to make room for new ones.
How often should I update my apps on Apple Watch?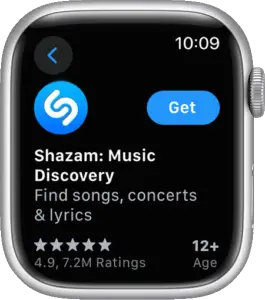 Regularly updating your apps ensures you have access to the latest features and security improvements. Check for updates periodically and install them to keep your apps running smoothly.
Conclusion
Adding apps to your Apple Watch is a straightforward process that enhances the watch's capabilities significantly.
Whether you're a fitness enthusiast, a productivity guru, or someone who loves staying connected, there's an app tailored just for you.