If you're not sure about your way around the world, there are tons of navigation apps available. Waze is probably one of the most popular navigation apps you can use since it comes with a few amazing features that make it more effective than its competitors.
But does Waze work on Apple Watch? Read on for a detailed description of Waze along with Waze alternatives for Apple Watch.
Table of Contents
What is Waze?
Waze is a navigation app that allows you to use live maps and instantaneous traffic updates to enhance your daily commute. This navigation app offers turn-by-turn navigation and gives drivers a chance to actively update others on police traps, traffic, speed cams, construction, and more. Additionally, it reflects a live description of a road at a given time, and since it's user-generated if more people use it, the better results it displays.
Although Waze sports the same features Apple Maps and Google Maps have, it uses user-generated content for more locations and up-to-date information. For instance, with the Waze app, you can report various traffic conditions on your routes, like heavy traffic and vehicle collisions, then Waze will use this data to notify other users in the area.
Related: Best Apple Watch Alternatives
Does Waze Work on an Apple Watch?
Unfortunately, Waze is not available on Apple Watch, but there are other viable alternatives with similar functionality. The navigation app is however available on iPhone, iPad and iPod Touch. This means that you can always use Waze on your iPhone when driving.
Waze Alternatives for Apple Watch
Apple Maps
Apple Maps is a valuable navigation tool that's available on Apple Watch for turn-by-turn directions. Apple Maps has greatly grown and packs an array of useful features that allow you to navigate to your destination whether you're walking, driving, taking public means, or biking.
With Apple Maps, you can store your favorite places like stores, restaurants, friends' addresses, businesses, and other places you visit frequently. Apple maps also create guides to provide tourist and travel information about certain cities. You can also check your destination before you get there. Additionally, this map will give you real-time transit information for buses, trains, and other public transportation. The app will display any options for public transportation with details on where and how to get them.
Related: Whoop Band vs Apple Watch 7
Google Maps
Google Maps is also built into your Apple Watch to help you navigate your surroundings. You can pair Google Maps on your watch and phone to get somewhere by car or foot, see directions for specific destinations, and get an ETA for your current trip.
The first step is to install Google Maps on your Apple Watch if it's not available. Ensure that you enable location tracking, set up addresses, and set travel mode. Once you open the Google Maps on your watch, the shortcuts will allow you to receive turn-on-turn directions, and your phone will show a map and route to your destination. However, if you want to navigate to a destination that's not saved as a shortcut, you have to use Google Maps on your phone.
Magic Earth
The Magic Earth Navigation app provides crowd-sourced traffic data to help you plan for your journey. Pedestrians and cyclists can also use it. This navigation app uses a powerful search engine and OpenStreetMap data to provide you with optimal routes for biking, driving, hiking, and public transportation.
With the Magic Earth map, you can find the shortest or the fastest route to your destination and plan your route using various waypoints. This map gives real-time traffic info updated every minute to help you avoid traffic jams and save time on the road. Additionally, you'll view the local weather forecasts and the current temperature of your favorite locations.
Sygic GPS Navigation
This navigation app is also a great addition to the Apple Watch. The Sygic GPS navigation app can be used to display the current day's itinerary or to explore favorite and interesting places around you without having to pull out your phone every time.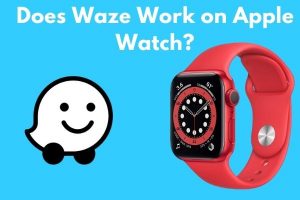 If you download the Sygic GPS navigation app from the App Store, it will be automatically installed on your Apple Watch, and all your planned trips will be synced to your device. If the app is already installed on your iPhone, the app will appear automatically on your Apple Watch.
Related: Different Ways to Wear Apple Watch
Yandex.Maps
The Yandex Maps app is designed to help you search for the best places or address both online and offline. This app for Apple Watch supports various display modes such as Stop, Map, Traffic, and Weather. The Map mode shows a map of your current location; the Stop mode notifies you when you're close to a public transport stop. On the other hand, the Traffic mode displays the current traffic data and forecasts for the next hours, while the Weather mode shows the current weather info.
Final thoughts
Whether you're in a new destination or have a horrible sense of direction, you'll never get stranded with these navigation apps on your Apple Watch. With so many options to choose from, you will always find your way.