The best thing about Fitbit trackers is that they are not just fitness trackers but also entertainment devices providing exciting games, apps, music, and other amazing stuff.
One of the best games you can play on Fitbit is the Fitbit Flight.
If you love games and own a Fitbit smartwatch, here's what you need to know about Fitbit flight and other games you can install on your Fitbit device.
What is Fitbit Flight?
Fitbit flight is a game that's available on your Fitbit tracker and is accessible when you achieve all your daily goals. Here's how you can get it:
If the Reminders to Move is on, the game will appear after you've completed your daily goals: distance, steps, calories, floors, and active minutes.
If the Reminder to move is off, the Flight game will appear after you've completed all daily goals. Additionally, the main goal must be met three times.
Related: Best Fitbit for Women
How to Play Fitbit Flight
If you want to play the game, long-press the button, and once in the game, push the button to avoid the obstacles.
Other Interesting Fitbit Games
Flappy Bird
Flappy Bird is among the most famous games and is designed for Android and iOS platforms. It comes with a simple concept; all you need is to control a bird crossing green pipes without hitting them. However, flying between the pipes can be challenging. To control the Bird, you have to press the Fitbit buttons or tap on the screen. This game is compatible with Fitbit Ionic, Versa, Versa 2, and Versa Lite.
Tic Tac Toe
This is among the oldest games in Fitbit, which you can play with your kids or friends. If you like puzzle games, this game is a great option. It's available in different colors and flavors on the Fitbit store, including numbers, alphabets, fruits, images. Etc.
Related: Best Fitbit for Men
Snake
Snake is a popular game that everyone played in their childhood, especially those who owned Nokia classic models. Fortunately, Fitbit developers included the classic Snake game on the Fitbit store.
It uses the same concept of moving the snake on your watch and eat apples. You need to focus on the game to make high scores. The best thing about this game is that you can compare your scores with other users around the globe and compete with them. It is supported by Fitbit Sense, Ionic, Versa, Versa 2, Versa 3, and Versa Lite.
Pocket Glider
This is another popular game available in Fitbit trackers. Pocket Glider has impressive graphics and vibrant colors that look attractive. To play the game, you need to control a paper glider flying in the house and prevent it from hitting shelves, tables, or landing on the floor.
As you progress with the game, it gets more exciting. Ensure you collect the trophies from various locations. This game gives you a chance to customize settings for vibration and glider speed. It's available in Fitbit Versa, Versa 2, Versa Lite, and Ionic.
Wild West
Wild West is the most fun shooting game you'll find on the Fitbit store. You need to eliminate the bad guys as they appear on the screen, but make sure you don't shoot the good guys. This game has several levels, and the more you unlock the levels, the higher the difficulty. This Fitbit game is compatible with all the Fitbit Versa series.
Pocket Golf
If you're a golf enthusiast, you don't want to miss this game in your Fitbit tracker. All you need is to drag the screen to drive a ball; a longer drag means you will hit the ball harder. It has good and smooth graphics, and it's a great game for passing time.
Drag Racing
If you like driving cars and racing cars, Drag Racing is a great option. The primary goal is to overtake the opponent's car, so the game allows you to increase and slow the speed of your car. After winning a race, you're awarded $100 virtual cash, which you can use to buy advanced sports cars.
Block Rain
If you've ever played Tetris before, the Block Rain is a replica of this amazing game. In this game, you need to create horizontal lines of the block without leaving gaps between them. After creating a complete line, it vanishes, and you have a chance to add more blocks. It's compatible with Fitbit Versa, Versa 2, Versa 3, Versa Lite, and Sense.
FAQs
How Do I Get Games on a Fitbit?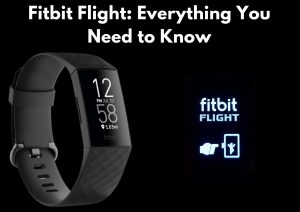 To get games on Fitbit, you need to download the Fitbit app on your phone. Then, set up the gadget by creating and pairing a Fitbit account. Finally, go to the app and tap on the profile icon. Select apps and search your game and install.
How Do I Pay For Fitbit Games Subscription?
Fitbit developers use KiezelPay to receive payments for games or apps purchases. You can make purchases using Credit/Debit cards or PayPal. KiezelPay is safe and reliable.
Conclusion
Although gaming on a smartwatch may be a bit challenging, installing games on your Fitbit trackers allows you to entertain yourself after long hours of intense workouts.